Your Expert Demarest Dry Cleaners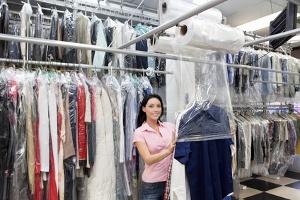 One of the biggest priorities you have is keeping your clothing in excellent condition, and at Tumble In Dry Cleaners, we aim to help you do just that with all of our services. Our professional Demarest dry cleaners can provide you with a wide range of services that will help you maintain your clothing and other garments, including dry cleaning and stain removal, tailoring and alterations, and washing and folding services. All of the services we provide are designed to be customized to fit your precise needs, and our professionals have the training, experience, and knowledge to handle every aspect of the job.
We provide pick up and delivery services with our laundry services to help you keep the cleaning process as simple and efficient as possible. We have specialized services for any materials that require special treatment, like furs and we can provide you with storage solutions as well. Our only goal is the complete satisfaction of all of our clients, and we're ready to do whatever it takes to achieve that.
Call us today to schedule your service, or to ask nay questions you have about the services we provide, and we'll be looking forward to assisting you.
Laundry Services in Demarest
Doing laundry is one of life's essential tasks, and it's one that is never complete. Our wash and fold laundry services are designed to help you simplify your life by making laundry a more efficient process and taking care of every aspect of the job. We can pick up the dirty laundry from your Demarest home or business, then we'll deliver it back to you after the cleaning complete, folded and organized. We can handle any type of material or clothing, and we'll make sure that your clothing is thoroughly cleaned and in excellent condition.
We'll be able to thoroughly accommodate you in terms of any special requests for specific garments that you need cleaned, and we'll do whatever it takes to guarantee your complete satisfaction with our work.
Demarest Dry Cleaning and Stain Removal Services
Many of your pieces of clothing or other garments are likely too delicate or valuable to be put through a normal washing machine, and our dry cleaning services utilize special chemical solvents to ensure that these can be thoroughly cleaned and properly handled so that they're totally cleaned and kept in the best condition possible. Our Demarest dry cleaning experts will be able to completely remove any stains on your garments and keep your delicate clothing as attractive and comfortable as possible.
If you're looking for dry cleaners in Demarest, call 201-994-6797 or fill out our online request form.