Area Rug Cleaning In Bergen County - Schedule Now!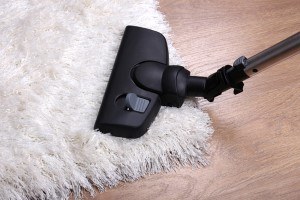 It's time to get those Bergen County area rugs cleaned up after last season to prepare for further family and friend holiday get-togethers and meals! This is the time of year when we are all incredibly busy between work, family, and home responsibilities. The shape of your home's area rugs can affect how you feel in your home. Don't let dirty rugs get in your way of being proud of your home and enjoying your time with family.
Cleaning Dirty Area Rugs
Area rugs are made of different materials that may require different methods of cleaning. Our professional Bergen County area rug cleaning crew knows exactly how to give you the best in area rug cleaning. If you have holiday company that's planning to arrive or have had other parties or other get-togethers already, your home may be waiting to get thoroughly cleaned again. Professional help for your area rug cleaning can really take a load off of you from worrying about those dirty area rugs or having to clean them yourself somehow.
No matter how big or small your home's area rugs are, the professional cleaning crew at Tumble In Dry Cleaners is waiting to serve you with detailed, deep, thorough area rug cleaning services.
Area Rug Pick Up & Drop Off Services
At Tumble In Dry Cleaners, if you live near or in Bergen County, you can utilize our pick up and drop off services for your area rug cleaning services as well as any other laundry cleaning service. This makes it convenient and easy for you and is a much better choice than trying to clean your area rugs yourself. Our equipment is high quality that will completely sanitize and clean your area rugs. Plus, we have extensive stain experience that can effectively eliminate stains on your area rugs.
Area Rug Dry Cleaning & Stain Removal
Whether you have water-soluble or solvent-soluble stains on your Bergen County area rug, we have the right treatment to remove the stains. Our professional area rug cleaning technicians have state of the art tools to keep your area rugs in great shape while cleaning. The cleaning process used depends upon whether or not the stain is grease or oil based. The process can return your carpeting to a like-new condition and won't cause color fading, shrinking, or materials damages.
Why Tumble In Dry Cleaners For Area Rug Cleaning?
As a Bergen County professional dry cleaning service that also provides area rug and other specialty cleaning, our laundering professionals have the methods and tools they need to provide you with the best in stain removal for your area rug cleaning. Fully trained, you won't be faced with risk of damages to your beautiful home's area rugs. Let us show you how you can have gorgeous, clean area rugs once again in your Bergen County home!
Latest Laundry Tips
Mahwah dry cleaning is essential for getting your toughest stains out. Trying to get stains out on your own can ruin certain materials. Over the counter stain lifters have chemicals in them that will get stain out, but also fade the fabric. This is why it's always best to take your clothes to a dry cleaner. You can actually do more harm than good by trying to take care of your own stained fabrics.

One of the many benefits that a professional Ramsey laundry service provider can take care of for you is pickup and delivery service. This certainly helps ease up your schedule. Life can become pretty hectic for all of us out there, so make it easier by not having to drive your laundry in. While not every laundry business offers this extra service, you should consider using one that does.

You invest a great deal of time, as well as money, in ending up with just the right wedding dress. What few bride-to-bes think about is what will happen to their gown once they move forward into bride status. Doesn't your bridal gown deserve the same happily ever after you do? Whether you plan to pass this down someday to your daughter for her wedding or not, it still deserves the highest level of care possible.
If you are looking for an Area Rug Cleaning expert in Mahwah then please call 201-994-6797 or complete our online request form.