Creating Custom Clothing For Mahwah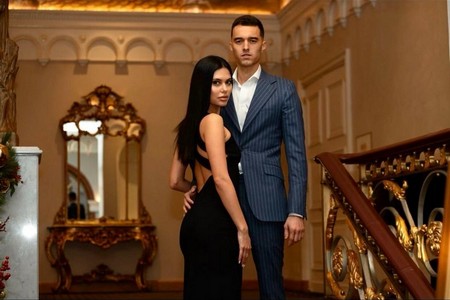 Have you ever wanted custom clothing that stands out but wasn't sure where in Mahwah to get such a service done? Stop the search today because you've got the pros here at Tumble In Dry Cleaners to help! Our professional dry cleaners are also expert tailors with the skills necessary to make clothes that are perfectly created to fit your body. The kinds of custom clothing we can make include but are not limited to:
Dress shirts
Sport coats
Pants
Suits
And much more!
Whatever you've got in mind for your next great outfit, Tumble In Dry Cleaners is ready and able to create it for you. From a neatly tailored suit to give you the professional look you need for your next job interview to the perfect shirt to wear to the next wedding you're invited to, we can give you the most unique looks in clothes that are made to fit you! Give us a call today to learn about our custom clothing creation process or to ask any questions about this special service.
Totally Unique Clothes For You
How many times a week do you take a look at your closet or chest of drawers and think, "I have nothing to wear?" You could feel this way because you don't truly love your clothes. They might feel dull or unexciting, not very "you." If you've ever felt this way, you're in luck! Tumble In Dry Cleaners is proud to create custom clothing here in Mahwah for anyone who wants to stand out from the crowd. When you come to us to get custom clothes made by our talented tailors, we'll have a variety of patterns and colors for you to choose from that will make up your brand-new garments. We'll listen to your ideas and take the proper measurements so that whatever we end up creating for you fits perfectly. Don't settle for clothes you don't absolutely love to wear– call on Tumble In Dry Cleaners to get your next favorite outfit custom-made!
Serving Mahwah With All Kinds Of Dry Cleaning
Looking for more than just custom clothing here in Mahwah? Tumble In Dry Cleaners has your back. We offer a wide range of dry cleaner services to the area, including things like:
Storage
Area rug cleaning
And much more
Too often, people don't realize how much work goes into taking proper care of certain types of clothes. The team at Tumble In Dry Cleaners has years of experience creating and caring for the clothes of Mahwah residents, from suits and wedding gowns to bags and collared shirts. Call us today if you're in need of any of our dry cleaning services and we'll be excited to serve you.
Custom Clothing Gallery
Our Mahwah Alterations Experts Provide:
Alterations
Seamstress services
Dress alterations
Fur coat alterations
Clothes alterations
Tailoring
Jean alterations
Clothes tailor
Tailoring Services
Garment alterations
Professional alterations
Coat alterations
Latest Laundry Tips
If you've never taken your garments to your local Mahwah dry cleaner, then you're missing out on the benefits professional dry cleaning offers.

Choose the right dry cleaner, and you could be set for life – at least when it comes to professional cleaning services. The trick is making sure that you are able to locate just the perfect one for you.
If you are looking for a professional Custom Clothing service in Mahwah, then please call 201-994-6797 or complete our online request form.