Dry Cleaning & Laundry Service in Mahwah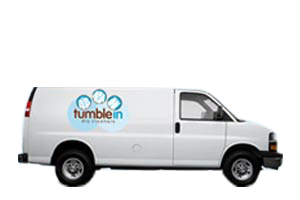 Tumble In Dry Cleaners was founded in 2011 by owner and president, Andrew Berenberg, who earned his Bachelor of Business Management from Towson University. It quickly became the local favorite for quality Mahwah dry cleaners. As a local owned and owner operated business, we are able to focus on taking care of each and every customer with the individualized care and respect they deserve.
We pride ourselves on offering the highest quality of service and total customer satisfaction. We focus on not just meeting your expectations but exceeding them. This includes the quality workmanship we provide for you as well as the customer service we extend to you. That is why we make it a point to offer laundry pickup and delivery as part of the long list of expert dry cleaning and laundry services in Mahwah that we take care of for you.
Our Mahwah Dry Cleaning Services Include:
Latest Laundry Tips
Mahwah dry cleaning is essential for getting your toughest stains out. Trying to get stains out on your own can ruin certain materials. Over the counter stain lifters have chemicals in them that will get stain out, but also fade the fabric. This is why it's always best to take your clothes to a dry cleaner. You can actually do more harm than good by trying to take care of your own stained fabrics.

One of the many benefits that a professional Ramsey laundry service provider can take care of for you is pickup and delivery service. This certainly helps ease up your schedule. Life can become pretty hectic for all of us out there, so make it easier by not having to drive your laundry in. While not every laundry business offers this extra service, you should consider using one that does.

You invest a great deal of time, as well as money, in ending up with just the right wedding dress. What few bride-to-bes think about is what will happen to their gown once they move forward into bride status. Doesn't your bridal gown deserve the same happily ever after you do? Whether you plan to pass this down someday to your daughter for her wedding or not, it still deserves the highest level of care possible.
If you are looking for a dry cleaning expert in Mahwah then please call 201-994-6797 or complete our online request form.