Experienced Montvale Dry Cleaners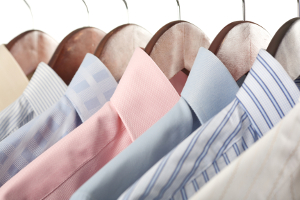 One of the great things about Tumble In Dry Cleaners is that there are numerous reasons they are the team to trust in for Montvale dry cleaning and laundry services. We are more than just another local business; we are more of a sensible laundry solution system that is here to make your life simpler. We offer the best in affordable laundry care that can be customized to meet your specific needs. Our professional dry cleaners have the training, skill and experience to take care of almost any type of cleaning, care and storage needs.
We are also a full service laundry business so that means we even take care of pickup and drop off so all you have to take care of is putting your nice, clean clothes where they belong. In addition to basic cleaning we offer more essential services too like storage, and fur cleaning and storage, just to name a few. Our main focus is to make sure we offer the services our loyal customers need the most.
Montvale Laundry Service
As a locally owned and operated company we put a great deal of emphasis into making sure our customers are 100% satisfied. We go above and beyond when it comes to customer service, because we care and because we can. If you have a certain question or a specific request we can accommodate that. We don't believe in settling for less than the best and neither should you.
All of our Montvale laundry services are top notch, including our Wash n Fold. Wash and fold laundry means what it implies – we take care of every stage of the laundering expect putting it away. This includes picking up your laundry from your home or business and then bringing it back to you once it is completed. Stop putting off until tomorrow what we could be taking care of for you today.
Laundry Pickup and Delivery in Montvale
While we have certain guidelines in place, such as our pick up and drop off, we also have the flexibility to adapt to your individual wants and needs. There is no point in offering a service that is meant to make your life easier and then not accommodating your scheduling needs. We offer free pickup and delivery to both residential and commercial spaces because we want to try to make the process as easy to use for every client.
Let's get started today by finding out what exactly we can do for you. Let us know what we can do to make taking care of your clean clothes needs that much easier and we will do so. For the best in Montvale dry cleaning and laundry services, trust the name that locals come to – Tumble In Dry Cleaners.
Latest Laundry Tips
Mahwah dry cleaning is essential for getting your toughest stains out. Trying to get stains out on your own can ruin certain materials. Over the counter stain lifters have chemicals in them that will get stain out, but also fade the fabric. This is why it's always best to take your clothes to a dry cleaner. You can actually do more harm than good by trying to take care of your own stained fabrics.

One of the many benefits that a professional Ramsey laundry service provider can take care of for you is pickup and delivery service. This certainly helps ease up your schedule. Life can become pretty hectic for all of us out there, so make it easier by not having to drive your laundry in. While not every laundry business offers this extra service, you should consider using one that does.

You invest a great deal of time, as well as money, in ending up with just the right wedding dress. What few bride-to-bes think about is what will happen to their gown once they move forward into bride status. Doesn't your bridal gown deserve the same happily ever after you do? Whether you plan to pass this down someday to your daughter for her wedding or not, it still deserves the highest level of care possible.
If you are looking for dry cleaners in Montvale, then please call 201-994-6797 or complete our online request form.