Knowledgeable Dry Cleaners in Oakland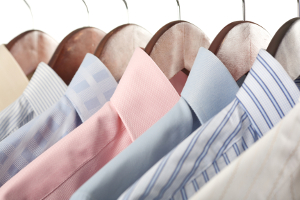 Looking for the best Oakland dry cleaners? Then you have certainly come to the right place. Since 2011 we have been the name to rely on for all your cleaning needs. We take great pride in the quality of work we provide, including our customer service. And we hear from our customers too how they love not just the services we offer but the high quality of workmanship our dry cleaners provide.
What you will be surprised to know is that taking care of clothes washing in small amounts is actually more labor intensive. You usually think you are saving time by not doing a huge amount of laundry at once but you end up doing it more over the course of several days. Many households are now on a routine where they are doing some part of the laundering process every single day.
We want to put an end to that. In fact we want to remove you so much from your laundry that we will even laundry pick up and drop off your clothing. Give us a call and let us help you get started right away.
Oakland Laundry Service
Another detail to understand is that letting professional dry cleaners take care of your laundering is actually more cost effective than you might think. But once you consider the true expense of using water, gas and electric for the ongoing process it really adds to your monthly expenses. But the biggest way in which this is worth the cost is the free time it allows you. Stop wasting your time off from work just trying to get your household laundry caught up. Consider taking advantage of our Oakland laundry service.
It is easy to fall behind on your clothes cleaning and end up with various stages of laundry strewn about your house. But you don't have to live this way. Just leave the job to us. But we cannot get started until you give us a call today!
Laundry Pickup and Delivery in Oakland
At Tumble In Dry Cleaners our main focus is to help you make your life easier. We take enormous pride in being able to give you back your free time again by taking care of your laundry. If you are ready to let us take care of your Oakland dry cleaning and laundry services today, then give us a call.
There is a reason we have such a high rate of repeat and referral business. We know what it means to offer the best in quality workmanship and customer care. Don't keep putting off until another day what we can take care of for you right now.
Latest Laundry Tips
Mahwah dry cleaning is essential for getting your toughest stains out. Trying to get stains out on your own can ruin certain materials. Over the counter stain lifters have chemicals in them that will get stain out, but also fade the fabric. This is why it's always best to take your clothes to a dry cleaner. You can actually do more harm than good by trying to take care of your own stained fabrics.

One of the many benefits that a professional Ramsey laundry service provider can take care of for you is pickup and delivery service. This certainly helps ease up your schedule. Life can become pretty hectic for all of us out there, so make it easier by not having to drive your laundry in. While not every laundry business offers this extra service, you should consider using one that does.

You invest a great deal of time, as well as money, in ending up with just the right wedding dress. What few bride-to-bes think about is what will happen to their gown once they move forward into bride status. Doesn't your bridal gown deserve the same happily ever after you do? Whether you plan to pass this down someday to your daughter for her wedding or not, it still deserves the highest level of care possible.
If you are looking for dry cleaners in Oakland, then please call 201-994-6797 or complete our online request form.