Area Rug Cleaning – An Often Overlooked Necessity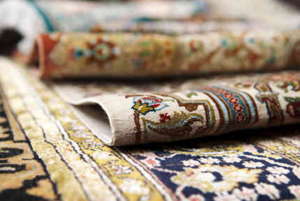 "We don't have carpets, we just have some area rugs." If that is something that you have ever said, then this article is specifically for you. This is your wake-up call to alert you that you most certainly do still have a type of flooring that requires expert cleaning, for a number of reasons.
The goal is to keep your Alpine home clean, and it is about more than just appearances. Ultimately, it is about being able to keep your house sanitary and reduce the likelihood of making anyone ill, including triggers respiratory-related health issues, such as asthma or allergies. In order to do that, however, it means addressing the need for a thorough clean, right down to the floors.
Benefits of Clean Carpeting
Still hesitant about making professional cleaning for your area rugs a priority, well then here is some information that you should know about:
Of course, one important reason to opt for expert cleaning is in order to preserve your rugs. This is especially important for any carpets that may be a family heirloom. However, even for rugs that are décor without any sentimental value, it means saving money by not having to regularly replace them.
This is an essential way to eradicate any trapped pollutants. Your flooring gets a lot of foot traffic, in addition to the pollutants that exist from other sources, such as pet dander. Just vacuuming alone won't get these types of contaminants and, over time, these really accumulate. They make your carpets look shoddy and pose a threat of health issues.
Keeping your rugs cleaned will help reduce the likelihood of mold growth. Fungus, including mold spores, can gather in your rug fibers. Add any amount of moisture and your have ideal conditions for mold development. Don't take this type of risk with your home and health.
Professional area rug cleaning is also essential for reducing the risk of dust mite infestation. Since dust mites are microscopic, you could already have this type of problem, and not even realize it. Dust mites, and their feces, can end up in your rug, and then inhaled, leading to health issues.
Trust Professional Help
Tumble In Dry Cleaners is the premier provider in this area for services like area rug cleaning. For years now, we have established ourselves as the primary resource to trust for quality results, for chores just like this. We don't just clean to make things look good, we scour to the very core in order to improve the overall product and to provide an exemplary final outcome.
If you are searching for a dry cleaner in Mahwah, call Tumble In Dry Cleaners at 201-994-6797 or fill out our online request form.