What to Look For in a Dry Cleaning Service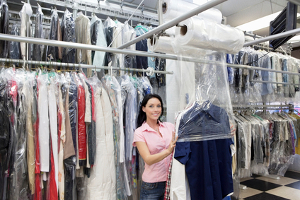 Choose the right dry cleaner, and you could be set for life – at least when it comes to professional cleaning services. The trick is making sure that you are able to locate just the perfect one for you. You can simplify your life by finding the ideal industry experts best suited from you; from your mechanic to your hair stylist and from your vet to your dry cleaner. This ensures that you always get good service and that you are satisfied with the results that you get, each and every time.
How to Make the Best Decision
There are a number of determining factors that you can use to select your perfect dry cleaner. Here are a few pointers to help you get started with the process:
Above all else, you should want someone who gets professional results. Good pricing or courteous client care means nothing if they are unable to deliver good results.
That being said, once you find professionalism, it should not mean sacrificing personalized customer care in the process. Make it a point to only work with a company that believes in going above and beyond to address your service needs.
Lowest price should never be the main deciding factor. Finding good value is the goal. That means quality work for a reasonable price.
You want to feel valued as a customer. Over time, if you are going to the same place, they should at least be able to remember your name, and hopefully even certain preferences you have.
Although not the main deciding factor, it does help to find a location that works with your schedule. On the way to work, near your house or even close to where you pick the kids up from school. Convenience makes it easier, as well as makes it more likely you will regularly get the dry cleaning service you need.
Who the Locals Choose
Founded in 2011, Tumble In Dry Cleaners has remained a local leading service provider because we genuinely care about what we do. Of course, that also means we care about the customers we take care of. We are locally owned and operated, which means we are also members of this community and not just some corporate company. Let us show you what a difference it makes to get service from a business who cares.
If you are searching for a dry cleaner in Mahwah, call Tumble In Dry Cleaners at 201-994-6797 or fill out our online request form.