Archive for Category 'Laundry Services'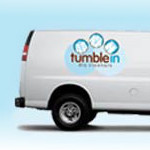 One of the many benefits that a professional Ramsey laundry service provider can take care of for you is pickup and delivery service. This certainly helps ease up your schedule. Life can become pretty hectic for all of us out there, so make it easier by not having to drive your laundry in. While not every laundry business offers this extra service, you should consider using one that does.
If you are searching for professional dry cleaners in Mahwah, call Tumble In Dry Cleaners at 201-994-6797 or fill out our online request form.