Top Reasons to Love Ramsey Laundry Pickup & Delivery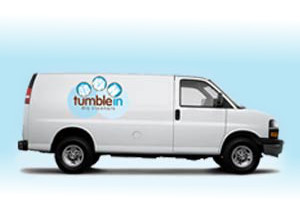 One of the many benefits that a professional Ramsey laundry service provider can take care of for you is pickup and delivery service. This certainly helps ease up your schedule. Life can become pretty hectic for all of us out there, so make it easier by not having to drive your laundry in. While not every laundry business offers this extra service, you should consider using one that does.
How much simpler would your life be if you didn't have to worry about your laundry, at all? Not having to waste your gas and time allows for you to be focusing on other things such as your children and work. If all you had to do was simply put your laundry away, imagine the amount of time this would save you.
Benefits & Advantages
Advantages that a Ramsey laundry pickup & delivery service has to offer:
Stop wasting gas - Driving to the dry cleaner to get your clothes cleaned can be a great big hassle and, not to mention, waste of gas. You don't even have to waste gas driving to the store to pickup detergent.
Less Carbon Footprint - The gas you waste driving back and forth is reduced when someone already out and picking up other customers' orders can pickup and deliver yours.
Having time to focus on other things - Focus your sites on other things than worrying about laundry. Laundry needs to get done, so why not have someone other than yourself do it and get it done professionally?
No waiting - You won't have to stand around waiting for your laundry to get done. Once it's finished you'll have your finished laundry brought right to you.
Going with a laundry pickup & drop off service certainly can help you out as it's a lot better than going with self service. Self service laundromats take up most of your day leaving you with only a few hours to get all your errands done. And you can't leave your clothes with the concern that something might happen to them. So let someone else get the job done for you.
Your Local Favorite
For Ramsey and surrounding areas the name to trust in when it comes to laundry pickup and delivery is Tumble In Dry Cleaners. Since 2011 we have been taking care of the laundry service needs of locals while just trying to help make life easier and less stressful with the laundry pickup and delivery service. We want you to be able to focus your day on more important things so let us show you how our quality work earned us the reputation we have.
If you are searching for a laundry service in Ramsey, call Tumble In Dry Cleaners at 201-994-6797 or fill out our online request form.