Are You Looking For The Best Dry Cleaners In Leonia?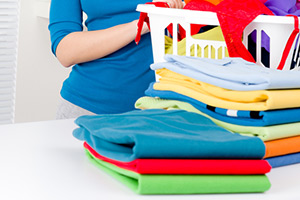 Tumble In Dry Cleaners offers exceptional dry cleaning and laundry services to Leonia residents and businesses. Our team is talented and dedicated to providing you with the quality service you deserve!
We've been the dry cleaners local trust since 2011, and would be proud to be your go-to service provider. With us, you'll enjoy a complete range of services including dry cleaning and stain removal, wash & fold service, alterations, and more.
Dry Cleaning & Stain Removal Services in Leonia
We dry clean anything that's appropriate for dry cleaning including sequined wedding dresses, suits, collared shirts, draperies, area rugs, and more! At our Leonia dry cleaners, you'll get fast and friendly service from experienced technicians.
If there's a set-in stain, no worries because we know just what to do to get it out if in fact it can come out. Let us show you what a difference it makes to get professional service you can trust!
Leonia Laundry Wash & Fold Service
Whether you just need a break from the constant hassle of doing the laundry or you don't ever want to do it yourself, you can always take advantage of our Leonia Laundry Wash & Fold Service. We can remove stains of all types if you need it, and will have all your laundry done in no time at all!
Delivery & Pick Up Service For Leonia
Don't hesitate to contact us if you need delivery and pick up laundry services in Leonia! We offer delivery and pick up service for both families and businesses! Just let us know in advance if you need us to clean anything other than your normal laundry.
Company Uniforms
Drapes
Area Rugs
Purses
Silk
Comforters & Bedding
All types of Laundry
Latest Laundry Tips
Mahwah dry cleaning is essential for getting your toughest stains out. Trying to get stains out on your own can ruin certain materials. Over the counter stain lifters have chemicals in them that will get stain out, but also fade the fabric. This is why it's always best to take your clothes to a dry cleaner. You can actually do more harm than good by trying to take care of your own stained fabrics.

One of the many benefits that a professional Ramsey laundry service provider can take care of for you is pickup and delivery service. This certainly helps ease up your schedule. Life can become pretty hectic for all of us out there, so make it easier by not having to drive your laundry in. While not every laundry business offers this extra service, you should consider using one that does.
If you are looking for a dry cleaning expert in Leonia, NJ, then please call 201-994-6797 or complete our online request form.