Lodi's Full-Service Dry Cleaners & Laundry Service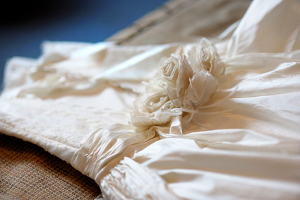 When you need to find a dry cleaners in Lodi and you're not sure where to go, consider Tumble In Dry Cleaners. We can offer you the reliable service you need for dry cleaning, stain removal, and laundry service.
Our technicians have mastered the art of the dry cleaning as well as custom service. We're devoted to the satisfaction of each and every customer. Take a look at the services we offer and then feel free to call with any questions. Our friendly staff is happy to assist you!
Dry Cleaning & Stain Removal Services in Lodi
Tumble In Dry Cleaners offers the best in Lodi Dry Cleaning & Stain Removal Services. We provide consistently reliable service and quick turnaround for your dry cleaning. If you prefer, we can even offer our laundry pickup and delivery service to your family or business!
Silk
Wedding Dresses
Collared Shirts
Area Rugs
Draperies
Handbags
and more
Lodi Laundry Wash & Fold Service
Our Laundry Wash & Fold Service is a very convenient way to get all your laundry done. Whether you need service for your family or your Lodi business, we'd be happy to take over the laundry washing and folding for you.
Let us know if you'd like us to hang certain items on a hanger instead of folding them because we can do so for a nominal fee.
Delivery & Pick Up Service For Lodi
In addition to doing the laundry for you to make everything easier, we can help you with Delivery & Pick Up Service in Lodi! Contact our professional dry cleaners to find out more about how our service works!
Latest Laundry Tips
Mahwah dry cleaning is essential for getting your toughest stains out. Trying to get stains out on your own can ruin certain materials. Over the counter stain lifters have chemicals in them that will get stain out, but also fade the fabric. This is why it's always best to take your clothes to a dry cleaner. You can actually do more harm than good by trying to take care of your own stained fabrics.

One of the many benefits that a professional Ramsey laundry service provider can take care of for you is pickup and delivery service. This certainly helps ease up your schedule. Life can become pretty hectic for all of us out there, so make it easier by not having to drive your laundry in. While not every laundry business offers this extra service, you should consider using one that does.
If you are looking for a dry cleaning expert in Lodi, NJ, then please call 201-994-6797 or complete our online request form.