Professional Dry Cleaners For Elmwood Park, NJ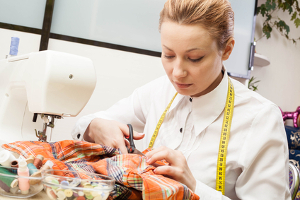 As Elmwood Park, NJ Dry Cleaners of choice, Tumble In Dry Cleaners can take care of all your laundry, area rug cleaning, tailored shirt laundering, fur cleaning, and storage needs. Our Wash N Fold service is highly desirable when you don't want to deal with your laundry yourself. We offer a full line of dry cleaning services which include the cleaning and preserving of wedding gowns, handbag cleaning, tailoring and alterations, area rug cleaning, and more.
At Tumble In Dry Cleaners, we aren't your regular Elmwood Park dry cleaning or laundry service. Everything we do is tailored to meet your needs with careful attention to detail and quality service professionals. We make sure we carefully inspect each garment prior to it being bagged. And offering you competitive pricing and time-savings techniques help us to keep your business.
- Free Pickup & Delivery
- Area Rugs
- Wash & Fold
- Tailoring
- Alterations
- Dry Cleaning
- Stain Removal
- Wedding Gown Clean & Preserve
- Handbag Cleaning
- Preservation & Storage
Elmwood Park Laundry Pickup and Delivery Services
Tumble In Dry Cleaners offers Elmwood Park residents a great alternative to fighting your way to the dry cleaner after work every week. Our free pickup and deliver ensures you don't have to fight traffic or be delayed. For full service dry cleaning and laundry service, whether it's commercial or residential, we'll work with you to set up a schedule that works for you. We provide affordable laundry pickup and delivery service tailored to meet your individual needs.
Dry Cleaning & Stain Removal For Elmwood Park
There's no better way to treat delicate clothing materials than with dry cleaning and stain removal that is done professionally. Our Elmwood Park dry cleaning service prevents loss of color, change in texture, shrinkage, and over drying materials which makes them dull or no longer pliable. Whether it's a special wedding gown or everyday shirts, our dry cleaning and stain removal specialists will see to it that you look sharp without damaging your clothing.
Elmwood Park Tailoring & Alterations
As we mentioned, your Elmwood Park dry cleaning is important because clothes are an investment in your appearance that you don't want to ruin. Unfortunately, clothing often is only made for the average person. It rarely really fits many people, so tailoring and alterations are necessary if you want great fitting and great looking clothes. Every body is different, let us tailor or alter your shirts, dresses, suits, and casual clothes to perfectly fit your unique shape. We can help you look and feel your best every day!
Latest Laundry Tips
Mahwah dry cleaning is essential for getting your toughest stains out. Trying to get stains out on your own can ruin certain materials. Over the counter stain lifters have chemicals in them that will get stain out, but also fade the fabric. This is why it's always best to take your clothes to a dry cleaner. You can actually do more harm than good by trying to take care of your own stained fabrics.

One of the many benefits that a professional Ramsey laundry service provider can take care of for you is pickup and delivery service. This certainly helps ease up your schedule. Life can become pretty hectic for all of us out there, so make it easier by not having to drive your laundry in. While not every laundry business offers this extra service, you should consider using one that does.

You invest a great deal of time, as well as money, in ending up with just the right wedding dress. What few bride-to-bes think about is what will happen to their gown once they move forward into bride status. Doesn't your bridal gown deserve the same happily ever after you do? Whether you plan to pass this down someday to your daughter for her wedding or not, it still deserves the highest level of care possible.
If you are looking for a dry cleaning expert in Elmwood Park, NJ, then please call 201-994-6797 or complete our online request form.