Fur Storage – Why It Is Best Left To Professionals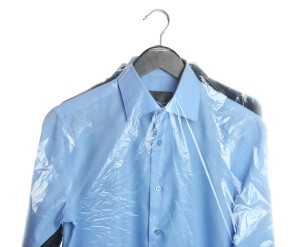 Fur coats are more than just a fashion statement or a way to keep warm, they are an investment. So, as with any investment, you want to be able to take the best care of it. Otherwise, you could quickly come to find out your fur coat is in an irreparable state of disrepair.
However, when it comes to something as precious and delicate as a fur coat, you also do not want to attempt to take on this task yourself. Making the decision to let a professional address your storage needs is the best idea yet. For one thing, this gives you the opportunity to get your jacket expertly cleaned before storing it, for however many seasons you wish.
Your coat will be kept in just the right conditions, in order to make certain it is as fresh and preserved as the day you put it in storage. That also means you don't have to dedicate precious closet space to your bulky jacket. Find out more about some tips and tricks, and learn why professional storage is the best way to go.
What You Need to Know
Real fur coats are luxurious; quality items meant to be handed down from one generation to the next. Proper storage is part of what ensures longevity, including making it possible for your coat to become a family heirloom. This level of care is also what will help to ensure that your investment's value increases over time.
If this is all relatively new to you, some of what you should know about fur coat storage includes:
The average lifespan of a fur coat is about 20 years. However this is only possible, and can only be extended, if proper storage is in place. Leaving it in a garment bag in your closet or, even worse, the attic, can actually end up speeding up the deterioration rate. Not a chance that you should be willing to take.
Warm weather storage facilities are meant to house your jacket, keeping it at the right temperature, during warm months or any time you will not be wearing it. Heat and humidity will dry out the natural oils of your fur, just the way it does any type of skin. This is why it it such a huge mistake to leave it in an attic. A fur vault is generally kept at 40 degrees Fahrenheit and 50% humidity. The average person does not have access to this type of temperature controlled space, which is what makes professional care so vital.
When you do have it at home with you, during winter months when you will be wearing it, there are important steps to take. Make it a point to use a wide hanger and allow for plenty of free space. Avoid the possibility of moths and steer clear of exposure to the heating system, particularly space heaters.
The professional you work with should have the right storage facility and know how to correctly store your coat. For instance, make certain they do not use plastic; this is not typical dry cleaning. Do your research in order to make certain that you get the best fur vault possible.
Caring for Your Coat
If you reside in or around the Mahwah area and are seeking a space to store your fur coat, Tumble In Dry Cleaners is the only name that you need to know. We don't just offer this type of maintenance, we excel at it. Your coat will be as good as new when you pick it up, if not better.
Since 2011, we have been the go-to cleaners locals rely on for a variety of great services. We take all the work that we do seriously because we know the importance of expert cleaning and storage.
There is no reason to put your clothing or something as important as your fur coat at risk of deterioration or damage. Let our impeccable reputation speak for itself and entrust our team to take care of your precious coat for fur storage services.
If you are searching for professional dry cleaners in Mahwah, call Tumble In Dry Cleaners at 201-994-6797 or fill out our online request form.